Now that 2020 has come and gone we're looking ahead to 2021  to see the best games this year has in store for us. The last year has been chaotic for developers and many have had to push back their launches to 2021. This means we should have at least a few great games to choose from, including highly anticipated games such as Halo Infinite, Hitman 3, Hollow Knight: Silksong and many more.
Let's have a look at some of the best game releases for 2021. Those games with release dates will be listed first. Other games that are expected to release sometime in the next year but don't have a firm date will be listed afterwards.
January
Hitman 3 – The final and dramatic conclusion to the World of Assassination trilogy. You play as Agent 47, the ruthless Hitman from the previous games, and your progress from Hitman 2 can be carried over. The game features 6 new locations and all locations from the previous 2 games can be imported into Hitman 3.
The Medium – Experience this psychological horror game by Bloober Team as you unravel a dark mystery. You'll travel between worlds as you solve dual-reality puzzles. The protagonist, Marianne, has psychic abilities that help her see and deal with the hostile denizens of the spirit realm. You can recharge your psychic abilities at spirit wells.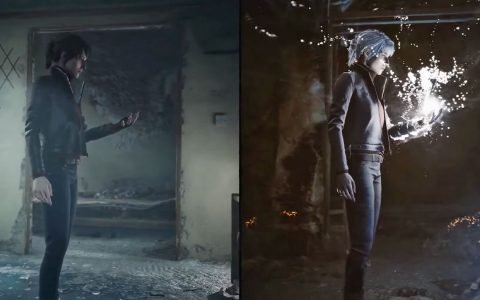 February
Werewolf: The Apocolypse – Earthblood – You'll take on 3 forms in this RPG adventure game inspired by the original Werewolf: The Apocalypse role-playing game. In wolf form you'll be able to sneak around undetected, in human form you can interact with other people and in werewolf form you'll have the power to tear your enemies apart.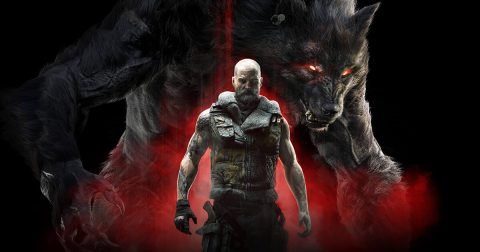 Nioh 2 – An action role-playing game by Team Ninja. Create your own hero and battle hordes of Yokai with various weapons. At certain locations you can summon other players to help you in battle. It also features a 3-player co-op mode.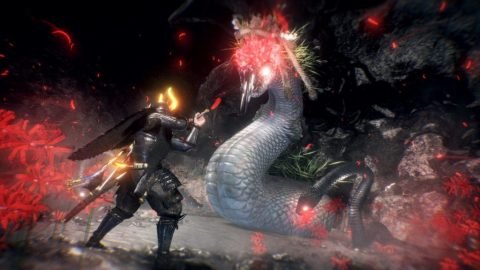 Little Nightmares 2 – The nightmares continue in this suspense adventure game by Tarsier Studios. This time you play as Mono, a little boy who sets out to find the secrets of the dark signal tower which is distorting the world around it. Along the way you'll meet Six who will help you outsmart the many terrifying characters in this creepy world.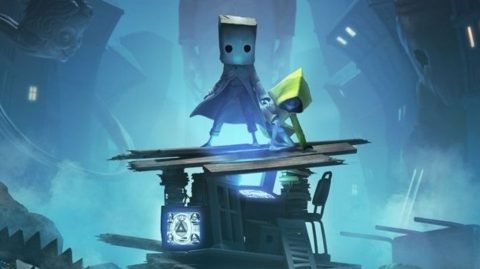 March
Prince of Persia: The Sands of Time Remake – This classic game is being remade and features entirely new cinematic sequences, parkour animations, sound effects and a new sound track. You'll master the sands of time as you freeze, accelerate and slow time itself. Camera controls and combat have been modernized for today's gaming standards.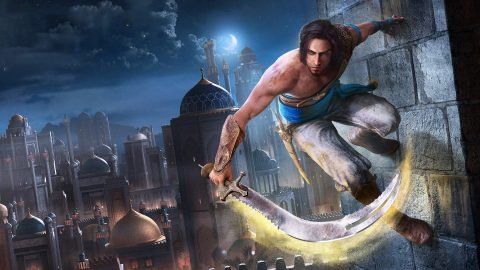 It Takes Two – A game designed for two as you as you make your way through a fantastical world together. A magic spell has turned you into dolls. You must find a way to help each other across obstacles and through challenges so you can find a way to reverse the curse. You can play on the same console/computer with a split screen or online.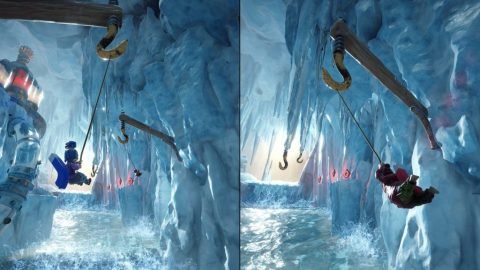 April
Nier Replicant – This game was previously only released in Japan for the PlayStation 3 and Xbox 360 but has been remastered and is being released worldwide for the PlayStation 4, Xbox One and PC in 2021. You play a kind young man living in a remote village who sets out on a journey to save his sister from a strange illness. It features a mesmerizing soundtrack, unique swordplay and customizable characters.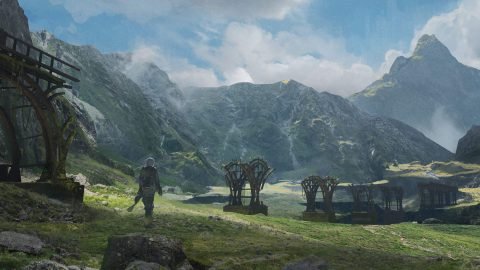 Humankind – A historical 4x game that is thought to be a competitor to the Civ series. It blends culture, history and human values from 60 cultures so that you can re-write the narrative of human history. You'll fight battles over land, air and sea as you guide your civiliztion to new heights.
Games With No Release Date
Age of Empires 4 – With the final definitive edition released for AoE3 in Oct 2020 it's expected that AoE4 will be released sometime in the coming year. So far it appears it will be released exclusively for Windows 10. It features new but fewer civilizations than previous games. The developers want to focus on creating uniqueness for each civilization rather than quantity. The graphics will be enhanced you'll have the option of building siege weaponry, manning walls and building outposts.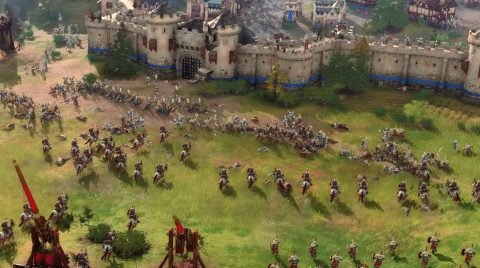 Cuphead: The Delicious Last Course – This DLC for the original game gives you a whole new island to explore and a new character, Ms. Chalice. Originally it was supposed to be released in 2019 but delays and restrictions have caused development to be put back 2 years. It will be released for the PC, Xbox One, Switch and PlayStation 4.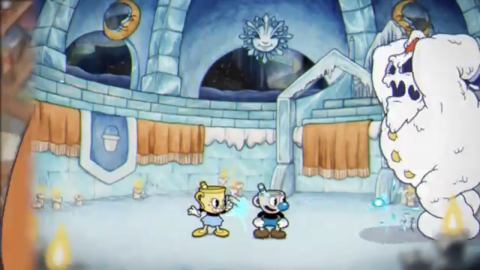 Far Cry 6 – The sixth installment in the series is set on a fictional Caribbean island called Yara. You play as a guerilla fighter attempting to overthrow the dictator and restore freedom to the nation. The Far Cry series has felt a bit bland since Far Cry 3. Let's see if UbiSoft can spice things up for this latest installment.
Gotham Knights – Set in an open world Gotham City with four playable characters, Nightwing, Batgirl, Robin, and Red Hood. Batman is dead and it's up to the four heroes to defeat the criminal underworld in this action RPG. Each character has their own unique abilities and playstyle. It can be played solo or in two-player co-op mode.
Halo Infinite – The legendary Halo series is back with Halo Infinite. You'll play the Master Chief, hero to humanity, as you face the most dangerous foe to date. While not purely open world, as you play past the first few hours whole sections of the ring will open up, allowing you to explore large areas at a time. It will be available for PC, Xbox One and Xbox Series X/S.
Hogwarts Legacy – An open-world action RPG set in the fantasy world of the Harry Potter books during the 1800s. You'll be the center of your own adventure as you learn spells, craft potions and battle fantastic beasts.
Hollow Knight: Silksong – The much anticipated sequel to the original game. You'll explore a whole new kingdom and play as Hornet as she ascends the shining citadel at the top of the world. It features over 150 new enemies and a brilliant orchestral score.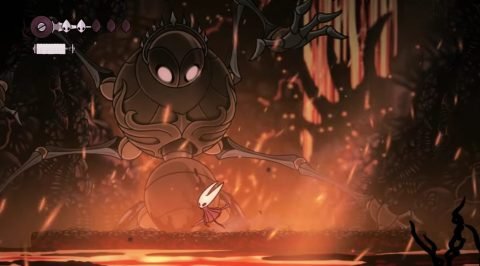 LEGO Star Wars: The Skywalker Saga – Features nearly 500 characters and many of them will be playable. You can start from any of the 9 Skywalker saga episodes, each of which have 5 story missions. Unlike previous games there is no central hub but instead you have fully explorable planets. So far you'll be able to visit Coruscant, Naboo, Kashyyyk, Hoth, Dagobah, Endor, Tatooine and many others.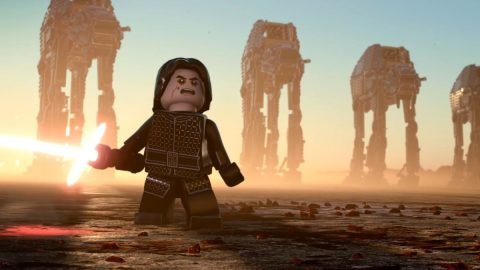 The Lord of the Rings: Gollum – Play as Gollum at a time when darkness was about to envelop the world. This game takes place a few years after Gollum finds the ring but before the events of The Lord of the Rings books. Gollum is both agile and sneaky and one of the most fascinating characters in The Lord of the Rings universe. The decisions you make along the way will influence his personality. Which part of him, Gollum or Smeagol, will take control?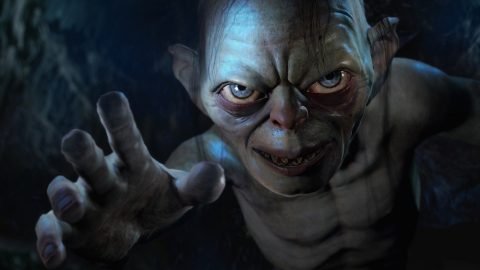 Psychonauts 2 – Take control of Raz, a newly graduated Psychonaut with powerful psychic and acrobatic skills. It takes place directly after the ending of the first game. When the Psychonauts return they find the organization changed for the worse. It's not longer concerned with peace keeping but is involved in the study of necromancy, among other things. You'll need to use your psychic abilities to find out what has happened and to stop your foes from bringing a dangerous villain back from the dead.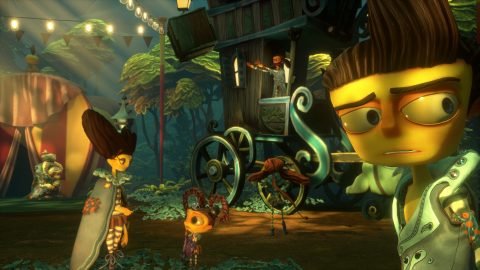 Vampire: The Masquerade – Bloodlines 2 – In this sequel to the cult classic you'll use your cunning and charm to rise through the ranks of vampire society. Set in Seattle in the World of Darkness you'll have to decide which powerful vampire factions you're going to side with if you want to make it through unscathed.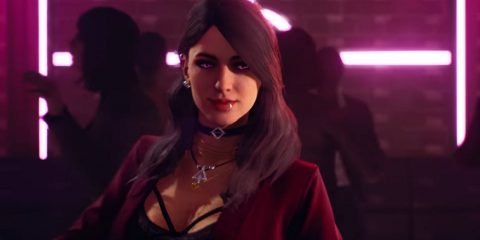 Tagged with: new pc games • pc game releases • pc games 2021
Filed under: Action • Adventure • RPG • Strategy • Upcoming
Like this post? Subscribe to my RSS feed and get loads more!