Syberia Walkthrough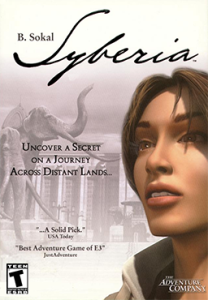 Syberia is a point and click adventure game by Microids and released in 2002.
In Syberia you take control of the American Lawyer Kate Walker who has been sent to a remote French village in order to finalize the takeover of a very unique toy factory.
As soon as Kate arrives the owner of the factory dies and Kate is sent across Eastern Europe searching for clues and the sole heir of the factory.
Syberia features gorgeous graphics and an interesting story line that will keep you engrossed until the very end.
Scroll down for the Syberia walkthrough or keep reading for tips on how to play.
How To Play
Click on 'New Game' to play.
There are a number of save slots but in this game there is no way to die or get stuck. You can always carry on from where you left off without worrying about whether you've missed something or ruined your game.
Double click on the screen to run.
Press 'Esc' to open your inventory. This is also where you can use your phone.
The mouse cursor will change symbols depending on the actions that you can take.
Glowing Gold Ring: The cursor will be a gold ring when you are telling Kate to walk about. It will start to glow when you have the option of changing scene. 
Hand: The cursor will turn to a hand when you have the option of picking something up. 
Magnifying Glass: The cursor will turn into a magnifying glass when you can look at something more closely. 
Dialogue Bubble: The cursor will turn into a dialogue bubble when you can chat with someone. 
Take Action: The cursor will turn into half a magnifying glass when you have the option of taking some action or using an inventory item.
Equipped items will show in the bottom left hand corner. Press 'Esc' to unequip an item.
Syberia Walkthrough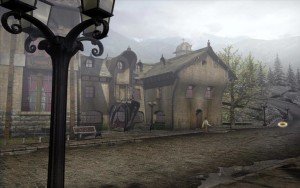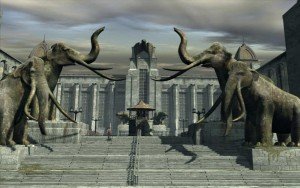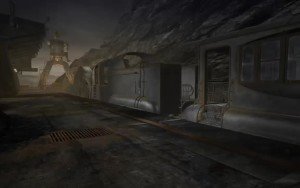 Syberia is an adventure game with stunning visuals and a very expansive feel. It was published by Microids in 2002 and the sequel, Syberia 2, was released in 2004. The third Syberia game is expected to be released later in 2015 or 2016.
Syberia had a very positive reception when it was released and won many awards including "Adventure Game of the Year" by GameSpy and "Reader's Choice Award for Adventure Games" by IGN.