Hollow Knight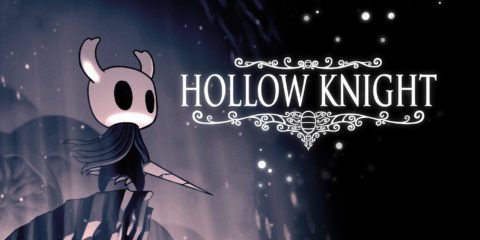 Hollow Knight was developed by Australian Studio Team Cherry for the PC, Mac, Linux and Nintendo Switch. It's centered in the old town of Dirtmouth and the ancient forgotten kingdom that lies beneath it. Hollow Knight is a 2D action/adventure game set in an atmospheric and dark environment. You'll explore vast interconnected worlds, battle with strange foes and develop powerful new skills and abilities.
The beauty of Hollow Knight is that once you delve underneath the town of Dirtmouth you're free to explore as you choose. It's easy to get lost in such a vast world so I've included maps to each section so you can pick up every goody along the way.
Hollow Knight Walkthrough
Beginners Tips
King's Pass
Forgotten Crossroads
Greenpath
Return to Dirtmouth
Fungal Wastes
City of Tears (West)
Crystal Peak
Resting Grounds
City of Tears (East)
Royal Waterways
Ancient Basin
Deepnest
Howling Cliffs
Kingdom's Edge
The Abyss
The Hive
The Colosseum
Queen's Gardens
Watcher's Spire & Tower of Love
Fog Canyon
Dream Bosses
White Palace &  Birthplace
Temple of the Black Egg

Hollow Knight is a Metroidvania adventure game by Team Cherry that follows the story of a heroic knight as he explores a vast underworld filled with strange characters and insect-inspired enemies. Hollow Knight was first revealed as a Kickstarter campaign in November of 2014. It quickly reached its funding goal and achieved many of its stretch goals to add more content. Since its release the developers have added three free expansions to the main game. The first was Hidden Dreams, the second was The Grimm Troupe and the third, Gods & Glory, which will be released some time in 2018.