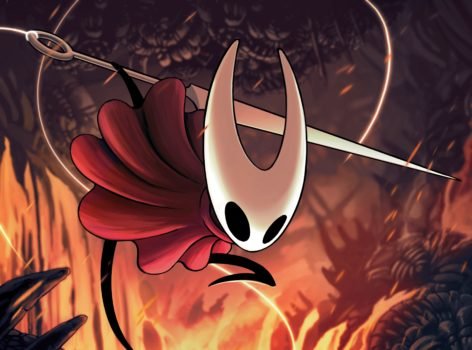 Silksong was initially planned as DLC for Hollow Knight but grew so large it's become a game all on its own. This time you play as Hornet as she ascends to the top of a haunted kingdom. There's over 150 new enemies to face as well as new combat moves, weapons and traps.
Team Cherry is comprised of just three people with a few extras who help out with various aspects of the game, such as the music score. The man behind the music and sound effects for Silksong is Christopher Larkin who created the original soundtrack for Hollow Knight.
Silksong features a whole new world to explore including gilded cities, moors, shining citadels, coral forests and mossy grottos. Hornet has new acrobatic moves to help her battle the various foes and bosses. There are powerful tools that you can craft. These include new weapons, traps and mechanisms that will help you explore and climb to the top of the kingdom.
Silksong features quests that can embark on to hunt down rare beasts, search for valuable treasure and uncover ancient mysteries. Some of the enemies you'll face include kings, assassins, beasts and knights. A beautiful, melancholic score will accompany you on your quest.
When Hollow Knight: Silksong is released it will be available for Windows, Mac, Linux and Nintendo Switch. The three developers at Team Cherry haven't announced a specific release date yet but we'll be sure to keep an eye out for when this game hits the online stores.
Silksong Screenshots:
Tagged with: silksong release date • silksong revealed • Team Cherry
Filed under: Action • Adventure • Indie • Platform
Like this post? Subscribe to my RSS feed and get loads more!