In Little Nightmares 2 you'll play the role of a young boy, Mono, who is guided by Six as he tries to discover the dark secrets of a nearby signal tower. You'll face new threats and hideous creatures in this horror adventure game.
Little Nightmares 2 is at least a couple of hours longer than the first game and features a creepier and more disturbing storyline. It's more nuanced than the first game and on first appearance seems to be everything a sequel should be. Little Nightmares II has an impressive art style and inspiring music. It can be played with the controller or keyboard.
While the art style is similar throughout, with bluish hues and shadowy backgrounds, the clever level design means the game never gets boring. Just when you're getting tired of running away from one creature you'll be given another to deal with. The emotional roller coaster can be a little bit exhausting but I'm sure most fans of the first game will enjoy the second.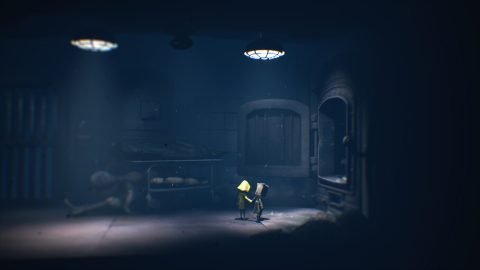 The atmosphere, art, level design, gameplay and music are at least as good as the first. It's even a little longer than the first but can still be completed in around 7 hours. The only complaint some gamers are having is that the combat system is a bit clunky.
Luckily the game is not based on combat and you'll only need to use it sparingly. As you're so small the melee weapons the game gives you are too big. You'll need to drag them along the floor and awkwardly bring them up to attack a foe.
If you can put aside the combat mechanics Little Nightmares 2 sticks to what it does best. the atmosphere and suspense will have you on the edge of your seat and the clever level design and puzzles will hopefully keep you engaged right up until the end.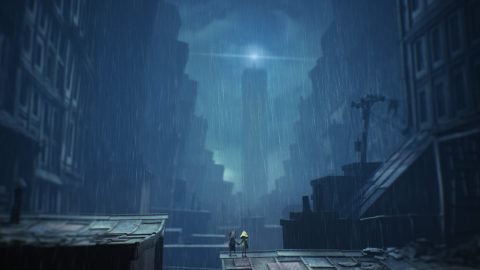 Tagged with: bandai namco • little nightmares 2 release • new releases • tarsier studios
Filed under: Adventure
Like this post? Subscribe to my RSS feed and get loads more!