Portal Knights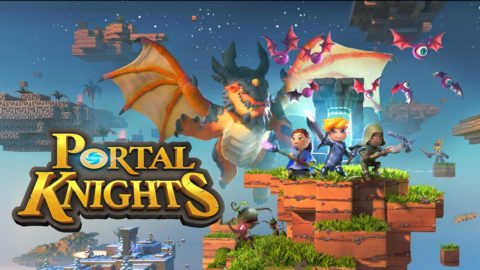 Play as either a Warrior, Mage or Ranger and set off across the world to unlock all 48 islands. Portal Knights combines role-playing elements with crafting and building mechanics. You can find a world to claim as your own or focus on opening the portals and defeating the guardians. The choice is yours.
Portal Knights was released in 2016 by 505 Games. It can be played as single or multiplayer. As you progress you'll gain new skills and be able to craft more powerful weapons and armour.
You begin on the relatively peaceful world of Squire's Knoll. It's here you can get used to the controls, craft your first recipes and test your skills at combat against low-level enemies. Each island has it's unique mix of enemies, resources and quests. Some have caverns, castles or other intersting areas for you to explore.
Portal Knights Walkthrough
Islands


Portal Knights is an action/roleplaying game developed by Keen Games and published by 505 Games on Steam in February 2016 for Early Access. It came out of Early Access on the 18th of May 2017.
Portal Knights can be played as either single or multiplayer with each person choosing to be either a Warrior, Ranger or Mage. Each class has their own unique abilities and craftable items.
In December of 2016 Portal Knights was given the Best Online Game 2016 award and nominated for Best Game Design and Best Technical Achievement.