Warcraft: Orcs and Humans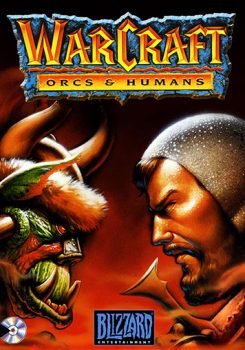 Warcraft: Orcs and Humans is the first game in the Warcraft universe and features two storylines, one for the Orcs and the other for the humans. It was developed by Blizzard Entertainment and released by Interplay Productions in 1994.
Warcraft is one of the early real time strategy games. You'll need to skillfully manage your army of orcs or humans as you gather resources, build a base and take out the enemy forces. It expands on Dune II by including a few types of missions such as dungeon delving with a select few warriors and rescue a village before striking out at the enemy.
There are three resources you need for most missions, wood, gold and food. Peons or Peasants can be put to work gathering wood from forests or gold from mines. You can also use them to build Farms to provide food. You will need food to expand your army.
Human Campaign
Regent
Grand Hamlet
Kyross
The Dead Mines
The Forest of Elwynn
Northshire Abbey
Sunnyglade
Medivh
The Black Morass
The Temple of the Damned
Rockard and Stonard
Black Rock Spire
Orc Campaign
The Swamps of Sorrow
The Borderlands
Grand Hamlet
The Dead Mines
The Red Ridge Mountains
Sunnyglade
The Black Morass
Northshire Abbey
North Elwynn Forest
The Center of the Human Lands
Goldshire and Moonbrook
Stormwind Keep

If you enjoyed Warcraft: Orcs and Humans make sure to check out Warcraft 2: Tides of Darkness and Warcraft 3: Reign of Chaos.