Grim Fandango Remastered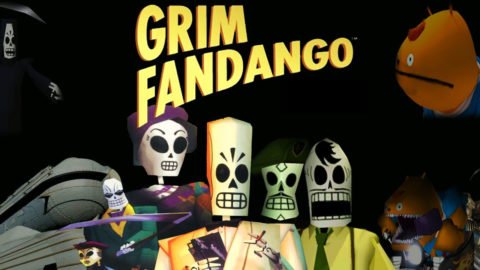 Grim Fandango is a fun adventure game by LucasArts that was published in 1998 for Windows. Grim Fandango was remastered by Double Fine Productions and released in 2015.
Manny is a travel agent from the Department of Death and discovers some dirty dealings within his company. Souls are losing their rewards in the afterlife and Manny feels partly responsible. He goes in search of a lost soul, travels across numerous landscapes and meets strange and interesting people.
Like many adventure games you'll need to collect as many items as possible and use them to interact with the world and complete puzzles. Some of the solutions are quite creative, making it a difficult game to complete without a walkthrough. Listed below is the full walkthrough for Grim Fandango Remastered.
Grim Fandango Remastered Walkthrough
Year 1
Year 2
Year 3
Year 4

Grim Fandango is a classic adventure game that was first released in 1998 by LucasArts. It underwent a transformation by Double Fine Productions and the new remastered version was released on 27th Jan 2015.
Grim Fandango Remastered features repainted and hi-res character textures with new, dynamic lighting. The classic music score has be re-recorded with a live orchestra. The game also comes with over 2 hours of developer commentary. If you'd like to buy Grim Fandango Remastered or other adventure games you can find it on GOG.com.