World 1: Inkwell Isle 1
Inkwell Isle 1 is the first island in Cuphead and it's where you'll try out some new weapons and abilities. There are 5 bosses to defeat, 2 run and gun stages and a Mausoleum. The Mausoleum is where you can gain a new Super ability. You can pick up Coins during the Run and Gun phases and you'll need to defeat all of the bosses before moving onto the next isle. You can see a full video walkthrough of all of these stages below.
The first character you'll meet is Tomato Head who'll give you 3 Gold Coins. You can spend these at Porkrind's Emporium just to the right of the bridge.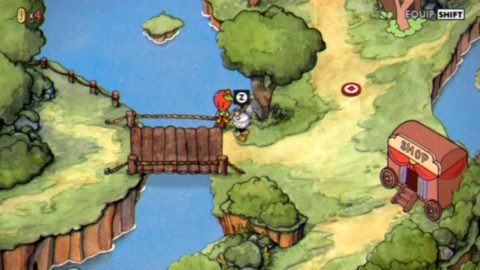 There is a secret Gold Coin behind the Axe Man that you can pick up once you defeat all of the bosses. He'll move out of the way slightly so that you can pick it up.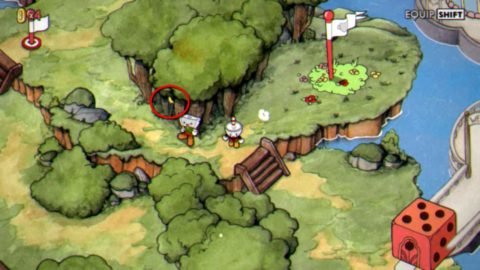 Once you've defeated all of the bosses and are ready to move on head to the dice to go through to the next world.
Bosses
Botanic Panic – The Root Pack
Clip Joint Calamity – Ribby and Croaks
Ruse of an Ooze – Goopy Le Grand
Threatenin' Zeppelin – Hilda Berg
Floral Fury – Cagney Carnation
Run and Gun
Other
Next: Inkwell Isle 2
Back: Cuphead Walkthrough