Dark Souls 3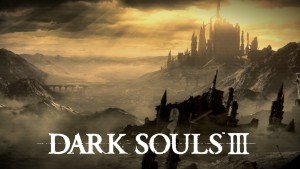 Dark Souls 3 is the winner of the Gamescom "Best RPG" Award and continues to push the boundaries of what a RPG can be. It's a challenging game which will immerse you into an atmospheric and dark world. There are around 20 locations to explore and we'll go through them all in this Dark Souls 3 walkthrough.
Dark Souls 3 is set in the Kingdom of Lothric where an undead warrior is given the task of saving the world form an oncoming apocalypse. You'll be spoiled with 10 classes to choose from, dozens of weapons, talismans, armour sets and other items to find. There are also 19 tough bosses to get through before you reach the end.
Dark Souls 3 Walkthrough
Tips & Tricks
Dark Souls 3 is a tricky game to master. While it is more linear than its predecessors you still may be faced with some tough battles or situations. Have a look at these tips below to get you started.
Try a Different Way – Sometimes winning battles isn't about button mashing. If you're losing to an enemy over and over again it's time to rethink your strategy. Every boss has a weakness, you just need to find out what it is. Try using a different weapon, attacking in a different way or just come back once you have leveled up a few times.
Remember to Parry – Some weapons and most shields let you use the Parry skill. This will deflect your opponents attack and may even knock them of guard for a few seconds, allowing you to get in a big hit. The Parry skill is difficult to master and you'll need to get the timing just right. Watch for how your enemy moves and parry when it's just about to strike.
Be a Knight – If you're looking for an easy way to get into the Dark Soul series start off as a Knight. They have a pretty good weapon and good armour and hit like a tank. Knights are the most well rounded characters to begin with so are great for beginners.
Increase Your Vigor – If you're a beginner and want a better chance at surviving make sure to level up your Vigor when you get the chance. This will increase your overall hit points and make you harder to kill.
Manage Your Stamina – When you attack, block or roll you'll use up some of your stamina. Keep an eye on your stamina levels. If you want to increase your Stamina you'll need to increase your Endurance.
Check for Secrets – Secrets are everywhere in Dark Souls 3. Be on the lookout for illusory walls and secret paths. Some walls will need to be struck before revealing their secrets.
Equip Load – Keep your Equip Load stat under 70% of the maximum weight that you can carry. If you're under this amount you'll be able to roll away quickly from an enemy. Over this and your rolls will become more sluggish.
Beware of Chests – Chests with loot are good, right? Well, some chests are actually Mimics waiting to tear you to pieces as soon as you get close enough. One sure way to find out is to watch the chest for a little while and see if it opens its mouth slightly to breathe. The other way is to just hit it. If it is a Mimic you'll at least get in a free hit or two before it attacks.
Classes
There are 10 classes to choose from in Dark Souls 3. Each of them has their own strengths and different equipment. We'll have a quick look at what the stats mean before getting into the details of each class.
Attributes
Vigor – Determines the amount of Health Points that you have and also Frost Resistance.
Attunement – Determines the amount of FP (used for casting spells) and how many spells you can attune.
Endurance – Relates to the amount of Stamina you have as well as well as Bleed and Lightning Resistance.
Vitality – Determines your Physical Defense, the amount of equipment you can carry (Equip Load) and Poison Resistance.
Strength – Needed to use heavy weapons. Gives you better melee attacks and Fire Resistance.
Dexterity – Increases damage and is needed for using advanced weapons. It also reduces spell casting time and fall damage.
Intelligence – Increases the potency of spells and gives Magical Defense. Necessary to cast Pyromancies and Sorceries.
Faith -Is needed for casting Miracles and Pyromancies. It also increases the potency of these spells.
Luck – Determines how lucky you are at finding items, your ability to manage Bleeding and Poison and gives you Curse Resistance.
Knight
The Knight begins the game as the most well rounded character. He has good items and a decent amount of Vitality and Strength. The Knight comes with the Knight Armor Set including a Long Sword and Knight Shield.
Level: 9
Vigor: 12
Attunement: 10
Endurance: 11
Vitality: 15
Strength: 13
Dexterity: 12
Intelligence: 9
Faith: 9
Luck: 7
Mercenary
The Mercenary has a high Dexterity so he's able to wield more advanced weapons. The high Dexterity also increases the damage done per hit. The Mercenary comes with the Sellsword Armor Set including the Sellsword Twinblades and Wooden Shield.
Level: 8
Vigor: 11
Attunement: 12
Endurance: 11
Vitality: 10
Strength: 10
Dexterity: 16
Intelligence: 10
Faith: 8
Luck: 9
Warrior
Warriors, as you can imagine, have high Strength and Vigor. They're able to use heavy weapons that some of the other classes can't wield. Warriors come with the Northern Armor Set, Battle Axe and a Round Shield.
Level: 7
Vigor: 14
Attunement: 6
Endurance: 12
Vitality: 11
Strength: 16
Dexterity: 9
Intelligence: 8
Faith: 9
Luck: 11
Herald
The Herald is also a fairly rounded character as far as base attributes go. They have fairly high Faith for casting miracles and are also come with the Talisman. They have the Herald Armor Set as well as the Spear and Kite Shield.
Level: 9
Vigor: 12
Attunement: 10
Endurance: 9
Vitality: 12
Strength: 12
Dexterity: 11
Intelligence: 8
Faith: 13
Luck: 11
Thief
The Thief is the first character class with some long range capability. They come equipped with a Short Bow and 30 arrows. They don't have much by way of armor. Just the Thief Mask, Deserter Armor and Deserter Trousers. They also come with the Bandit's Knife and Iron Round Shield.
Level: 5
Vigor: 10
Attunement: 11
Endurance: 10
Vitality: 9
Strength: 9
Dexterity: 13
Intelligence: 10
Faith: 8
Luck: 14
Assassin
The Assassin stalks in the darkness and hunts their prey from unseen places. Not only do they use traditional weapons but Sorceries as well. They come with the Assassin's Armor Set, Sorcerer's Staff, Estoc (A kind of sword), Target Shield and the Spook spell.
Level: 10
Vigor: 10
Attunement: 14
Endurance: 11
Vitality: 10
Strength: 10
Dexterity: 14
Intelligence: 11
Faith: 9
Luck: 10
Sorcerer
The Sorcerer has high Attunement and Intelligence for casting Sorcerer Spells. They have the Sorcerer Armor Set including the Sorcerer's Staff, Mail Breaker, Leather Shield and the Young Dragon Ring which boosts the effect of Sorceries. The Sorcerer already knows the Soul Arrow and Heavy Soul Arrow spells to cast arrows at your foes.
Level: 6
Vigor: 9
Attunement: 16
Endurance: 9
Vitality: 7
Strength: 7
Dexterity: 12
Intelligence: 16
Faith: 7
Luck: 12
Pyromancer
The Pyromancer is both a very good close combat warrior and a spellcaster familiar with Flame spells. They come with the Pyromancer Armor Set, Hand Axe, Caduceus Round Shield and the Great Swamp Ring for boosting Pyromancies. They already know the Fireball and the Pyromancy Flame.
Level: 8
Vigor: 11
Attunement: 12
Endurance: 10
Vitality: 8
Strength: 12
Dexterity: 9
Intelligence: 14
Faith: 14
Luck: 7
Cleric
The Cleric has a high Faith and Attunement for casting Miracles. They have the Cleric Armor Set, Mace and the Blue Wooden Shield. Already with some skill in casting Miracles the Cleric knows the Heal and Force spell which pushes targets away.
Level: 7
Vigor: 10
Attunement: 14
Endurance: 9
Vitality: 7
Strength: 12
Dexterity: 8
Intelligence: 7
Faith: 16
Luck: 13
Deprived
The deprived is basically like a blank slate. They have no outstanding qualities and nothing but the basic items. They have the Loincloth, Club and Plank Shield for their starting equipment. Starting at level 1 you'll have the opportunity to mold this character from the very beginning.
Level: 1
Vigor: 10
Attunement: 10
Endurance: 10
Vitality: 10
Strength: 10
Dexterity: 10
Intelligence: 10
Faith: 10
Luck: 10

Dark Souls 3 is the latest installment in the Dark Souls series which began in 2011 with the release of Dark Souls by FromSoftware. Dark Souls 2 came out a few years later in 2014 and was regarded by some as one of the best computer games of all time. The latest game in the series, Dark Souls 3, was released in Japan in March of 2016 and 12th April 2016 for the rest of the world.
FromSoftware is a Japanese game developer that was founded in 1986. They've released a number of games over the years although many of them are only for the Japanese market. Their first really big hit was Demon's Souls which launched them onto the international stage and paved the way for the Dark Soul series.