The Collie Shangles
Back to Sherlock Holmes Chapter One
Once you've completed The Master of Disguise case you'll be given access to the Police Archives and notice board. Check the notice board on the left as you enter for The Collie Shangles case.
Read the Report No.18-04 in your casebook as well as the testimonies. A fight broke out at Golden Eel bar on Scarlet St, west of Sesame St in Old City. When you arrive at the location you'll spot a police officer standing outside.
Take a look around and examine all of the evidence. You'll notice numbers on the floor showing the general sequence of events. Once all of the clues have been spotted you'll be able to click on the sparkle to start the reconstruction.
1) Man spilling drink on sailor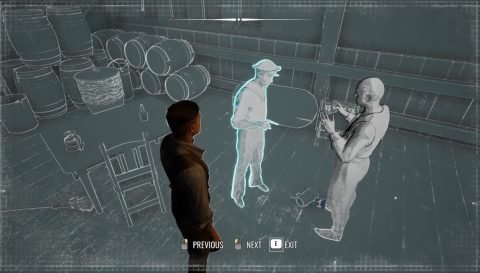 2) Man punching soldier who fell into the table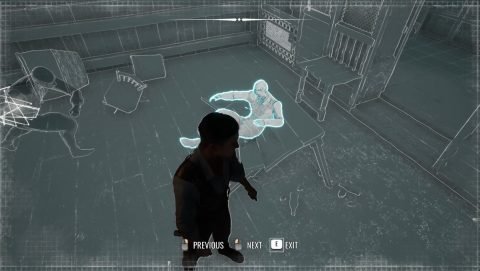 3) Man stabbing someone with a bottle and sailor hitting him with a chair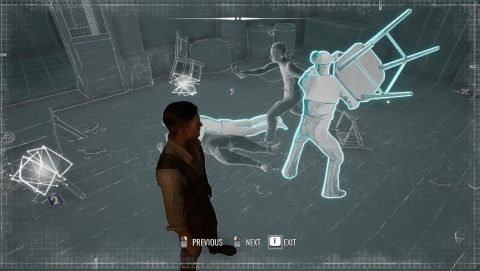 4) Man with hair stabs sailor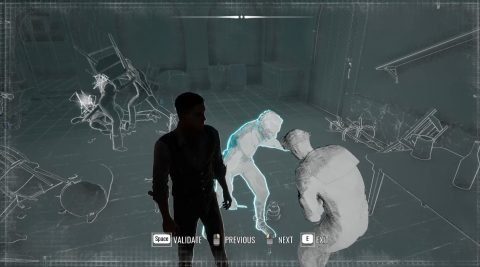 Hold SPACE to validate the reconstruction. Sherlock will go through the series of events. When you're done return to the Police Station and speak to the clerk to complete the case.
Another case, Splitting the Loot, will be available from the notice board.
Back: Sherlock Holmes Chapter One          Next: Splitting the Loot