Sherlock Holmes Chapter 1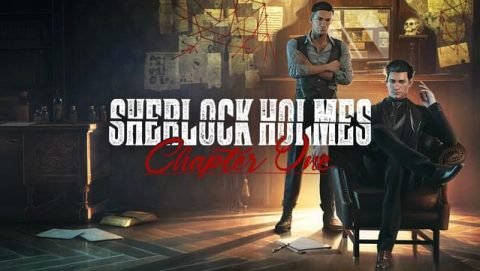 Sherlock Holmes Chapter One is a story-driven detective thriller that centers around a young Sherlock Holmes. He travels to a Mediterranean island to investigate the death of his mother. While investigating other cases on the island memories of his childhood will come back to him, helping you to solve the main mystery.
Sherlock Holmes has not yet met Dr. John Watson but another Jon will help you along the way. This Jon is part of Sherlock's imagination and will help you piece together the cases during your investigations.
Main Cases
A Mother's Love
Ghosts of the Past
A Gilded Cage
The Muse from Abroad
Sacrificial Lamb
Police Cases
The Master of Disguise
The Collie Shangles
Splitting the Loot
What Was Did in the Shadows
The Scapegoat
Plan Bee
Mycroft Cases
Eel Hunting
The Missing Shopkeeper
Love, Death and Cordona
Other Cases
Blindsided
Iron Coffin
Siren Song
Street Magic
String Theory