Witcher 3: Wild Hunt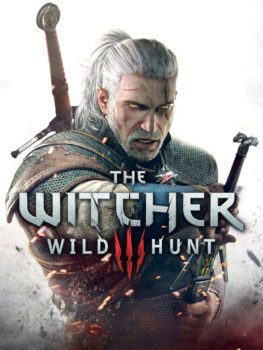 Witcher 3: Wild Hunt is the crowning achievement of CD Projekt Red. It features a vast, open, fantasy world with an updated combat system and gorgeous graphics. There are so many places to explore that it can seem a little overwhelming at first. The map will give you places of interest to explore and the journal will keep track of all your quests so you can pick and choose what you want to do next.
Witcher 3 takes place after the events of Witcher 2. The Nilfgaardians are advancing on the northern kingdoms and have left some of the smaller villages in ruins. Geralt has remembered much of his past and knows that he must find Yennefer as quickly as possible.
Witcher 3 features three speeds of movement, walk, run and sprint. You also now have access to a mount, Geralt's trusty horse called Roach. While riding on Roach you also have three speeds, walk, trott and gallup. Once you find a sign you can use it to fast travel back to previous locations.
Witcher 3 Main Quests
Kaer Morhen
Lilac and Gooseberries
The Beast of White Orchard
The Incident at White Orchard
Imperial Audience
In Ciri's Footsteps – Velen
The Nilfgaardian Connection
Bloody Baron
Ciri's Story: The King of the Wolves
Family Matters
A Princess in Distress
Ciri's Story: The Race
Ciri's Story: Out of the Shadows
Hunting a Witch
Wandering in the Dark
Ladies of the Wood
The Whispering Hillock
Ciri's Story: Fleeing the Bog
In Ciri's Footsteps – Novigrad
Pyres of Novigrad
Novigrad Dreaming
Broken Flowers
Get Junior
Ciri's Story: Visiting Junior
A Favor for Radovid
Count Reuven's Treasure
The Play's the Thing
A Poet Under Pressure
Ciri's Story: Breakneck Speed
In Ciri's Footsteps – Skellige
Destination: Skellige
The King is Dead – Long Live the King
Echoes of the Past
Missing Persons
Nameless
The Calm Before the Storm
A Mysterious Passenger
Uma's Curse
Ugly Baby
Disturbance
To Bait a Forktail…
The Final Trial
No Place Like Home
Va Fail, Elaine
Brothers In Arms
The Isle of Mists
The Battle of Kaer Morhen
Blood on the Battlefield
Wild Hunt
Bald Mountain
Final Preparations
Blindingly Obvious
The Great Escape
Payback
Through Time and Space
Battle Preparations
The Sunstone
Veni Vidi Vigo
Child of the Elder Blood
Skjall's Grave
On Thin Ice
Tedd Deireadh, The Final Age
Something Ends, Something Begins
Witcher 3 Side Quests by Location
A Frying Pan, Spick and Span
Collect 'Em All
Faithful Friend
Missing in Action
On Death's Bed
Precious Cargo
Twisted Firestarter
Contracts:
A Dog's Life
A Favor for a Friend
A Greedy God
A Towerful of Mice
An Invitation from Keira Metz
At the Mercy of Strangers
Bitter Harvest
Blood Ties
Caravan Attack
Ciri's Room
Deadly Crossing
Death by Fire
Defender of the Faith
Face Me if You Dare!
Fake Papers
Fists of Fury: Velen
Fools' Gold
For the Advancement of Learning
Forefathers' Eve
Funeral Pyres
Ghosts of the Past
Gwent: Velen Players
Harassing a Troll
Hazardous Goods
Highway Robbery
Highwayman's Cache
Last Rites
Looters
Love's Cruel Snares
Lynch Mob
Magic Lamp
Man's Best Friend
Races: Crow's Perch
Return to Crookback Bog
Take What You Want
The Fall of the House of Reardon
The Truth is in the Stars
Thou Shalt Not Pass
Where the Cat and Wolf Play…
Wild at Heart
Witcher Wannabe
Contracts:
Jenny o' the Woods
Missing Brother
Mysterious Tracks
Patrol Gone Missing
Phantom of the Trade Route
Shrieker
Swamp Thing
The Beast of Honorton
The Griffin from the Highlands
The Merry Widow
The Mystery of the Byways Murders
Woodland Beast
A Barnful of Trouble
A Dangerous Game
A Deadly Plot
A Feast for Crows
A Final Kindness
A Matter of Life and Death
A Tome Entombed
A Walk on the Waterfront
A Warm Welcome
An Eye for an Eye
Black Pearl
Cabaret
Carnal Sins
Drunken Rabble
Empty Coop
Fencing Lessons
Fists of Fury: Novigrad
Following the Thread
Gwent: All Quests
Haunted House
Hey, You Wanna Look at my Stuff?
Hidden Messages of the Nilfgaardian Kind
High Stakes
Honor Among Thieves
It Takes Three to Tango
Karmic Justice
Little Red
Message from an Old Friend
Never Trust Children
Novigrad Hospitality
Novigrad, Closed City
Now or Never
Of Dairy and Darkness
Of Swords and Dumplings
Out On Your Arse!
Race: The Great Erasmus Vegelbud Memorial Derby
Racists of Novigrad
Reason of State
Redania's Most Wanted
Rough Neighborhood
Spooked Mare
Strangers in the Night
Strumpet in Distress
Suspicious Shakedown
The Dwarven Document Dilemma
The Flame of Hatred
The Gangs of Novigrad
The Most Truest of Basilisks
The Nobleman Statuette
The Price of Passage
The Soldier Statuette
The Volunteer
Warehouse of Woe
Witch Hunter Raids
Contracts:
An Elusive Thief
Deadly Delights
Doors Slamming Shut
Lord of the Wood
The Apiarian Phantom
The Creature from Oxenfurt Forest
The Oxenfurt Drunk
The White Lady
A Bard's Beloved
A Hallowed Horn
Abandoned Sawmill
An Unpaid Debt
Armed Assault
Brave Fools Die Young
Call of the Wild
Coronation
Crime and Punishment
Farting Trolls
Finders Keepers
Fists of Fury
Flesh for Sale
For Fame and Glory
Free Spirit
From a Land Far, Far Away
Gwent: Skellige Style
Hard Times
In Wolf's Clothing
Iron Maiden
King's Gambit
Master Armorers
Master of the Arena
Peace Disturbed
Possession
Practicum in Advanced Alchemy
Shock Therapy
Siren's Call
Stranger in a Strange Land
Taken as a Lass
The Cave of Dreams
The Family Blade
The Four Faces of Hemdall
The Heroes' Pursuits
The Last Wish
The Lord of Undvik
The Nithing
The Path of Warriors
The Price of Honor
The Sad Tale of the Grossbart Brothers
The Tower Outta Nowheres
Woe is Me
Worthy of Trust
Yustianna Disturbed
Contracts:
Dragon
Here Comes the Groom
Missing Miners
Missing Son
Muire D'yaeblen
Skellige's Most Wanted
Strange Beast
The Phantom of Eldberg
In the Heart of the Woods
Berengar's Blade
Greenhouse Effect
Monster Slayer
The Bastion
The Witchers' Forge
Witcher 3 Expansions
Evil's Soft First Touches
Dead Man's Party
Open Sesame!
Scenes from a Marriage
Whatsoever a Man Soweth
Blood and Wine
Envoys, Wineboys
The Beast of Toussaint
Blood Run
La Cage au Fou
Where Children Toil, Toys Waste Away
Wine is Sacred
The Man from Cintra
Capture the Castle
The Night of Long Fangs
Beyond Hill and Dale… or Blood Simple
What Lies Unseen
Tesham Mutna
Burlap is the New Stripe
Pomp and Strange Circumstance
Be It Ever So Humble